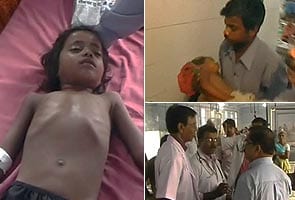 MUZAFFARPUR: Encephalitis has claimed the life of 17 children so far in Bihar's Muzaffarpur district over the last two weeks.
Alarmed by the situation, the Bihar government dispatched the health secretary to the Shri Krishna Medical College and Hospital.
Blood samples have been collected from four children who are said to be in a serious condition.
Another 30 children have been admitted to the same hospital.

The Bihar government has said they are taking all possible measures to address the situation, including constant monitoring and supply of medicines.

Story First Published: June 19, 2011 10:32 IST
http://www.ndtv.com/india-news/encephalitis-alert-in-bihar-17-dead-in-2-weeks-458886